Got a side gig, hobby or not-so-profitable venture you just
know could be . . . more?
Give me 3 months of your focused attention, and I'll give you the bones of a business. 
A REAL business. With revenue streams, a clear brand identity, and room to rise + evolve.
With PRIMED FOR PROFITS, I'll show you precisely how to shift your labor-of-love into a profitable business — from highlighting your first signature product, to the nuts + bolts of social media marketing, to wrangling the logistics of your newsletter list, to cultivating a brand that celebrates your charms — instead of squelching your most fascinating talents + true stories.
It's a foundational training program that sets you up for visibility + success, in your first years of business — and gets you keyed up for STEP UP & LEAD: my leadership activation course for women who are ready to claim their place as experts (with all the recognition, responsibility + rewards that come with it.)
Are you:
aspiring to start your own business but not sure where to start?
got a business up and running, but are overwhelmed by all the things you should focus on?
tired of making less than you deserve?
wishing you could have greater visibility?
struggling to find a way to stand out in a sea of competitors?
confused about what marketing strategies work and which ones are just hype?
It's frustrating and heartbreaking to watch others flourish. Especially when you're just hanging in there.
I know. I've been there.
Chances are, like me – you started a business to make a difference. And to fulfil a dream. You wanted to Go Pro right from day one, right? Be seen as the go-to person in your industry? Have clients lining up to work with you? Have a bank account that allows you to live a life you love and ALSO give back a little?
But now, you lie in bed at night wondering, hoping and praying that you'll just finally "get it" and figure out what you need to do to really become successful. And you can get trapped in self-doubt – listening to the voices that tell you that success isn't in the cards for you, or that nobody wants what you have to sell, or that you're never going to figure this out – so why even bother.
But deep down – way, way deep down – something's burning inside you. It's just a flicker of a flame – but it's there – telling you not to give up. Telling you that you CAN be great. You CAN be successful. You CAN create a business that feeds your soul and fills your plate.
You know you're smart. You know you're capable. You know you have it in you. Somewhere.
The hard truth about entrepreneurship
The truth is, many entrepreneurs let their dreams die because they simply can never get enough momentum behind them to make their businesses sustainable, profitable and successful. Or, aspiring entrepreneurs don't even get started because it feels too overwhelming.
It's heart-wrenching to hear stories of women who have thrown money and time and resources at their business – only to close up shop and apply for a J-O-B.
But you don't have to get to that point. There IS a way to finally step into the greatness you've always known is there.
I KNOW you can build a business you love. 
What if you could break out of the status quo and truly to pro in your business?
What if there was a roadmap that would literally show you the way – a success roadmap – guiding you in the right direction and supporting you every step of the way?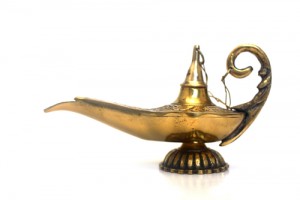 If that kind of support is what you've yearning for, Primed for Profits has got your back.
We are focused on three main things:
Action
Accountability
Profitability
You will not be left behind and as long as you keep moving forward, your business will grow. And every step of the way, we'll be looking specifically for ways to bring more revenue into your business.
Primed for Profits is a roadmap – not a blueprint. Your business needs to fit YOU – it's got to be customized and personalized to your life, your dreams and your vision. But there are some fundamental principles you'll need to master along the way – and that's what this program will give you.
I was struggling with my overall business, who I was targeting and what I was offering. I needed someone to help me look at my business idea objectively. My only concern was just investing in my business when money was tight, but I knew I needed to do it in order to get "unstuck".
It's amazing. I have a completely new business direction that felt WAY more aligned with my interests and skills, and one that fills a need in the marketplace. Things started clicking really fast once we landed on the right business idea. I had a direction, my positioning, my message, my model and a website up faster than I ever imagined I would. Stephanie truly lit a fire under me. I've worked with other coaches and programs before, but I've never made such progress in such a short time as I did working with Stephanie.
Honestly, this is the first time I actually feel like I have a real business (and I've been at this for a long time!). I have a model that makes sense and products and services that I feel bring real value to my target audience. I'm really excited to work on this business instead of feeling frustrated.
A feeling of being unsure of what I was doing. Lack of focus and clarity on what I was offering and who I was offering it to! Insecurity about what I was offering. A feeling of depression around being "stuck".
My dream of having my own business that makes real money and offers real value to my target audience. Being able to help others achieve their dream of owning a business. Finally bringing my skills and passion out into the world in a way that makes sense. Doing work that is fulfilling!
I really like that our work together was really to the point. You listened to me and paid attention to my true skills and passion and didn't try to change who I was or what I wanted to do. We didn't waste a lot of time, we just got to the point! I love that!
~Susan Osborne, She Builds a Business
Want to get PRIMED? Here's what's inside:
The program runs for three months – from March 6, 2014 until May 30, 2014. Why three months? Because that's what it takes to build a thriving business. That's the truth. If you're looking for a quick fix – this won't be for you.
Here's what you'll get:
You'll receive at least 4 on-demand video + audio  lessons and accompanying workbooks in each module. The video/audios give you a core concept or "how to" that you'll need to take your business up a level, and the worksheets gets you out of "concept" and into action.
You'll be able download all the videos, MP3s and worksheets to take your learning 'on the go'
Each month, we'll have one Office Hour session. You'll call in to get real-time coaching and consulting advice. Can't make it live? No problem – just submit your question ahead of time. My promise is that I won't leave the line until all the questions are answered.
You'll also get the wisdom of some great business leaders supplying you with at least 5 Expert Workshops. These won't be fluffy conversations – they will be in-depth training on things like: social media, bookkeeping, systems & technology, money mindsets, creating an ultimate brand experience and more.
And you'll have access to a tight-knit online community of fellow members, to brainstorm solutions, trade advice and experience, find potential partners, and get personalized advice from me. You'll get the wisdom of past members and the energy of the new crew to provide a safe space to share successes and get feedback.
You'll receive monthly leadership activation audio trainings from me – these are perfect for the times you're feeling stuck or wondering if you have what it takes (which you do – I promise!)
Email support weeks. Want custom, private advice from me? We'll have one week per month where you'll be able to email me ANYTHING and get personalized coaching and consulting from me – just for you.
Key Dates: All Q & A calls will be held on Mondays at either 10am MT / 12pm ET OR 1pm MT / 3pm ET (we'll alternate to accommodate schedules and if we get a big Australia/New Zealand cohort, I'll add a schedule friendly call in). (Remember – everything will be recorded, so you'll never miss a thing).
Click here to view the entire schedule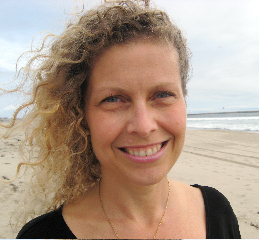 It has been amazing working with Stephanie! I have at long last determined a niche to focus my marketing efforts toward and had no idea how or where to begin. I have been working with her and am blown away by the amount of information I've already uncovered in just 4 weeks. This is nothing gimmicky about this.
She has asked me to dig deep to find who I am, what I uniquely offer, how others see me and how I want to bring that to my business for maximum benefit. There is work required but it is so worth it…I am finding that as I progress, the work I've done answers the next questions that come up. Before I would have been scratching my head not sure about what direction to look in. But by doing the work – the answers are revealed.
Stephanie is an incredible resource. It's like knocking on your neighbour's door to borrow a cup a sugar and they show you how to bake a cake. I know she cares about my business being aligned with my personal beliefs, needs and values AND being a huge success. Thanks, Stephanie!!
- Courtney Webster, www.courtneywebstercoaching.com
And while we'll be rolling along week by week, you'll get lifetime access to the materials so you can go back again and again and learn to learn at your own pace.
The community is also there to keep you moving. Chances are good that if you're stuck, there'll be someone who's moved through it themselves and can give you the guidance you need. I'll be jumping into the community too – so you'll get to pick my brain outside of the regular video tutorials.
The 6 Core Pillars to Success:
Primed for Profits is built around 6 core business pillars – the foundation for success, profits and sustainability. Without these in place, your business will struggle.

Pillar#1: PURPOSE
Why does your business exist? What's the big WHY of what you do?
And what kind of business do you want? What's the vision for where you're headed.
As we explore this pillar, you'll learn how to uncover your passions, strengths, and skills and find the sweet spot between those and what the market wants. You'll also create a clear vision for your future – one that inspires you and supports the lifestyle you want to create.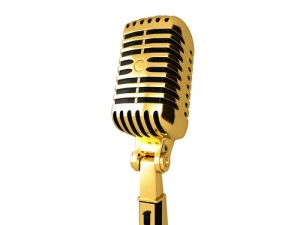 Here's what you'll learn in this module:
How to find the sweet spot between what you offer and what the market wants
Who your ideal client REALLY is and where to find them
What you have that your competition does not – and how you can use it to your advantage
How to position yourself as THE authority in your niche
The one factor that will make or break your success as an expert
Why everything you need to know about being an expert, you learned in kindergarten
How to shift from hobbyist to CEO
NEW training for 2014: What to do when you want to do everything! (I'm speaking to my fellow multi-passionate people here!)
Pillar #2: PRESENCE 
How are you showing up? What's the message you're trying to broadcast — and is it beaming bright & clear, or getting lost in the shuffle? Bottom line: what do you want to be known for?
Here's what you'll learn in this module:
How to differentiate yourself from the competition
Identifying your signature message and what you want to be known for
Crafting a powerful bio, elevator pitch and website
High visibility, high credibility positioning techniques that help you get noticed – FAST
Why most would-be experts fail and how you can avoid the same fate
NEW training in 2014: The age of the Personal Brand — why you need one, what yours encompasses and how to own yours.
Pillar #3: PROFITABILITY 
Where's your money coming from — or NOT coming from? Are you tied to an hours-for-dollars model that's limiting your growth? Are you ready to explore some new revenue streams — or repackage your skills into a signature offering?
If your business is not making money – you have a hobby. We'll get your profitability UP fast by looking at your business model, pricing structure, offers and revenue streams.
Whether you're struggling or thriving, there's always room for more money, more time, and more power.
Here's what you'll learn in this module:
How much to charge for your products and services
What you MUST know before you move to premium pricing
How to cultivate a million dollar mindset
The key to creating a compelling offer
What big mistakes entrepreneurs make when it comes to money
How to create a business model that'll sustain you for life
How to sell without feeling scuzzy
The secret to winning a customer for life
NEW Training for 2014: Product + Program creation 101 — how to get started building your new revenue stream.
Pillar #4: PEOPLE 
It takes a village to build a successful business.
From building a list filled with potential customers and clients, to a community of raving fans ready to share your message – entrepreneurs need a community around them to truly thrive. We'll show you how.
Here's what you'll learn in this module:
The real truth about list-building (and how to do it)
How to turn loyal followers into raving customers
The biggest mistake you can make to alienate your customers
How to build social proof that attracts your IDEAL clients
The two most important words that'll lead you straight to business success
Where to spend your time and where you're wasting your time in search of your tribe
The secret ingredient required to win friends and influence people
How to attract A-listers to your Tribe and enlist their helping in spreading your message
NEW training for 2014: Straight up instructions on how to have enrolment/sales conversations that lead to clients (you know that part where you hate actually asking for the sale? I'll teach you how to do that with ease (scripts included).
Pillar #5: PLATFORM + PROMOTION
Your work does not serve the world if no one knows you exist. Yet, cutting through the noise online can feel daunting. Building a platform is like stepping up on stage, sharing your words into a mic clearly and confidently.
It's about sharing the value of what you offer to your right people. And it's about attracting new people to your community without having to hit them over the head with your message.
Here's what you'll learn in this module:
Why giving away the farm will make you rich
The three types of marketing you must be using (you can't do one without the others)
How to use new media to get new clients (and how to do it without spending every waking hour on Twitter)
What you can realistically expect from your marketing efforts and the key to maximizing your results
How to identify a platform that will work for YOU (say goodbye to doing things you hate)
Designing a marketing calendar to keep you on track all year
Copywriting & persuasion secrets from the masters (this is worth the cost of the course alone)
The one thing you MUST get right to actually make some money
An underused, high leverage tactic that'll instantly build your visibility and credibility
NEW Training for 2014: Navigating blogging, newsletters and social media – how to create a plan that works for you.
Pillar #6: PIONEERSHIP 
What if you were no longer an entrepreneur, but an industry leader? What if you didn't publish e-books, but life-changing wisdom? When we send our imaginations BEYOND — beyond branding, beyond blogging, beyond our businesses — we become innovators, experimenters & pioneers. And pioneers always stand out from the crowd.
Here's what you'll learn in this module:
How to cultivate a Go Pro mindset that'll keep you moving forward and out of fear
The habits Pros use to stay ahead of the curve
The Top 10 biggest mistakes you need to avoid if you want to play big
How to break free of resistance procrastination, analysis-paralysis and perfection
What Going Pro is actually about and how it has very little to do with business
How to have a successful, thriving business….and a LIFE!
NEW Training for 2014: How to do what matters most – an in-depth seminar on focus, productivity and making it happen.
Primed Bonuses:
EARLY BIRD BONUS: Effective until 10pm MT on February 7th, 2014

Fast action has its privileges. If you enrol in Primed for Profits by 10pm MT on Feb 7th, not only will you be able to take advantage of an extended payment plan, but you'll also get a bonus 60 minute private coaching call with me to use over the duration of the program ($250 value). You'll be able to get my business consulting & coaching expertise when you need it most.
BONUS #1: Email Scripts + Templates 
One thing I've learned after coaching 100′s of entrepreneurs is that there's nothing better than having a script or template to follow when it comes to doing something new. So, this round of Primed for Profits – I'll be providing tons o' scripts for you to model and use in your business – from reaching out to bigger name business folks for help or support, to communicating with your VA, to enrolling clients in free strategy calls, to reaching out to your existing network for help, to client follow-ups and more. You'll never wonder what to say again.
BONUS #2: Master resource list 
A carefully curated compilation (say that 3x fast!) of my best resources, tech tools, work flow systems, website/graphic designers, copywriters, virtual assistants and more, so as you make progress, you'll have the right people in your corner to support you. '
BONUS #3: Lifetime access + monthly Alumni Office Hours
I so get that in this fast-paced world, you can have the best intentions to purchase a program and do it live. And that's my hope of course. But, I also know that life happens, so that's why you'll get life-time access to the program content PLUS you'll also be able to show up for my monthly Alumni Office Hours calls. These live calls (don't worry – we'll record them too), are a way for you to get personalized consulting advice from me even months after the program ends. Can't make it live? No worries – you can always submit your questions in advance.
GRADUATION BONUS: Behind-the-scenes at Stephanie Pollock Media
Want to know how I run my business? Curious about my work flow? Want to know what's worked beautifully for me and what's tanked? In this behind-the-scenes live seminar, I'll give you the straight-up goods on the last 7 years of running my business. The good, the bad and the ugly (and yep, there's some ugly).
Note: This bonus is a graduation bonus upon completion of the three month program in good standing.  
Your Primed for Profits Investment: 
And as a member you get:
lifetime access to all the course materials
full download access so that you can load it to your iPhone, iPad or whatever other device you want
lifetime access to any upgrades, bonus materials and new information
a community of peers working through the course with you
a seasoned business + leadership coach who'll be there every step of the way
Your EARLY BIRD Investment + Payment Plan: (effective until Feb 7, 2014 at 10pm MT) 
$195/month for 6 months or $995 in full. (after Feb 7, there will only be a 4-pay option of $275/month or full pay)
Primed for Profits – $995 (full pay)


Prefer to pay over 6 months? Click here.

Our 30 Day 100% Money Back Guarantee
I'm dedicated to giving you the business training needed to thrive and prosper. That's why I invite you to fully participate in Primed for Profits for 30 days and if you don't feel we've delivered on our promise, I'll refund 100% of your money – no hassle.
Before working with Stephanie, my business was a mess of ideas, complicated packages, obscure pricing and lots of big ideas with no action. I have been working with Stephanie for 6 months now and my business is completely unrecognizable, in the best ways possible. Before working with Stephanie, I faced challenges around mindset, putting ideas into action, and overthinking/getting stuck in perfection.
Stephanie was recommended to me by a colleague who was doing amazing things in her business. I already had a business coach so I wasn't really sure what else Stephanie could offer me. She took the time to speak with me on the phone; and in 45 minutes, my business was completely revolutionized. From that first phone call on, I have had no doubts about working with Stephanie in any capacity, I have NEVER been disappointed and I will continue to look for ways to work with Stephanie.
My business is very new and is in the launching stage after numerous challenges have come up. I was making $0 a month when I started with Stephanie, and last month I brought in $3000, and I haven't even launched my programs yet.
The best part about working with Stephanie is that she LISTENS to you, cares about you and your business and takes the time to make you feel important. As a new entreprenuer, leaving a stable and profitable career has left my family and friends rather concerned with what I'm doing. Stephanie has been an absolute rock through the ups and downs of getting a new business off the ground and she makes the time to speak 1:1 with you…and it never feels as though she is resenting you for that. I love that I can email Stephanie looking for feedback or advice on a certain project or sales letter and she always answers quickly and with helpful feedback.
I can actually see myself as an entrepreneur and not as someone who is "playing business". Stephanie's motto of "going pro" is woven through all the work you do with her. Stephanie will pull or push you through those mindsets that are holding you back and make you face what it means to go pro. I am excited about where my business is heading and I am so grateful to have someone like Stephanie beside me through this crazy journey.
I also feel like I have someone who will listen to me when I just need to vent … someone who won't suggest that I just quit and go back to a job. Someone who knows what it means to have scary days where you feel like nothing is ever going to work, and someone who can celebrate with you when you achieve those little successes. Having Stephanie in my life, has proven invaluable to me.
My tendency to overcomplicate and over-perfect things was really holding me back. Stephanie helped my simplify my packages, my offerings and really encouraged me to get things out there, and readjust and tweak as needed.
I am so excited as we head into my launch and then next few months of working together. I have very high hopes for the launch of my business and dream of one day revolutionizing maternity care. I really feel like anything I want to achieve with my business is possible as long as I have support, the right tools and Stephanie
I cannot thank Stephanie enough for all the extra time she has spent talking me off the ledge, giving feedback and suggestions to my million different ideas. I am so grateful that I have someone like Stephanie who cares about the success of my business enough to help me through the tough times, give me the tools to move past the blocks that were keeping me small and really giving me the courage to "Go Pro".
Click here for the FAQ's about Primed for Profits and get your questions answered
We kick off March 10th!
Hope to see you inside,
Stephanie
xo
P.S. Remember that you're getting only the VERY best business advice that's been customized JUST for you to get Primed for Profits. This isn't just theory  - I've done the work myself and gotten the results. I've carefully put together a program chocked full of what I know to be the most important strategies and tools out there to skyrocket your business to success. — But promise, this isn't some one-size-fits-all blueprint – instead it's the business fundamentals you need with the ability to customize to YOUR unique business needs and desires.
And hey – if you disagree, well then simply return the program for a full refund.
P.P.S. If you're interested, please don't miss out on both the early-bird pricing AND the bonus private coaching session with me. They expire February 7, 2014 at 10pm MT.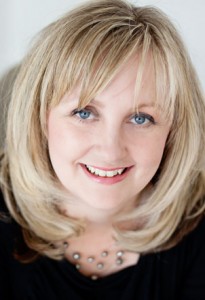 Business activator + leadership coach Stephanie Pollock has a timely reminder for half-   hearted entrepreneurs: hobbyists rarely make history. To truly create your own economy – with an irresistible brand + ideal clients for miles — you've got to give your dream the respect + commitment it deserves, face your greatness…and CLAIM it.
With digital programs and e-courses for entrepreneurs – and 1-on-1 Going Pro Power Sessions for emerging industry leaders – Pollock is proving that business success has nothing to do with where you live, what you're selling or what your resume says you're qualified to create – it's about the mindsets you hold, and the choices you make.
Build a business. Then go beyond it.